A Rare Clinical Presentation Caused by Atrial Myxoma: Right Heart Failure
Right Atrial Myxoma with Heart Failure
Keywords:
Atrial myxoma, right heart failure, tricuspid valve insufficiency, dyspnoea
Abstract
Birincil kalp tümörleri nadiren görülür. Bu tümör grubuna dahil olan miksomalar, kalbin en sık görülen primer benign neoplazmalarıdır ve bunların yaklaşık% 75-80'i sol atriyumda bulunur. Olgumuzda son üç ayda artan nefes darlığı, göğüste ağrı ve bacaklarda şişlik şikayetleri olan 72 yaşında kadın hasta. Klinik olarak sağ kalp yetersizliği bulguları gösteren, sağ atriyumu neredeyse tamamen tıkayan ve sağ ventriküle uzanan ekokardiyografik incelemeye göre interatriyal septuma yapışık 80x60x15 mm boyutlarında sağ atriyumda miksomalı bir olgu sunuyoruz. Ekokardiyografide de çıkan aort anevrizması saptandı. Kalp boşluklarını tıkayan sağ atriyal kitlenin ameliyatla çıkarılmasına rağmen,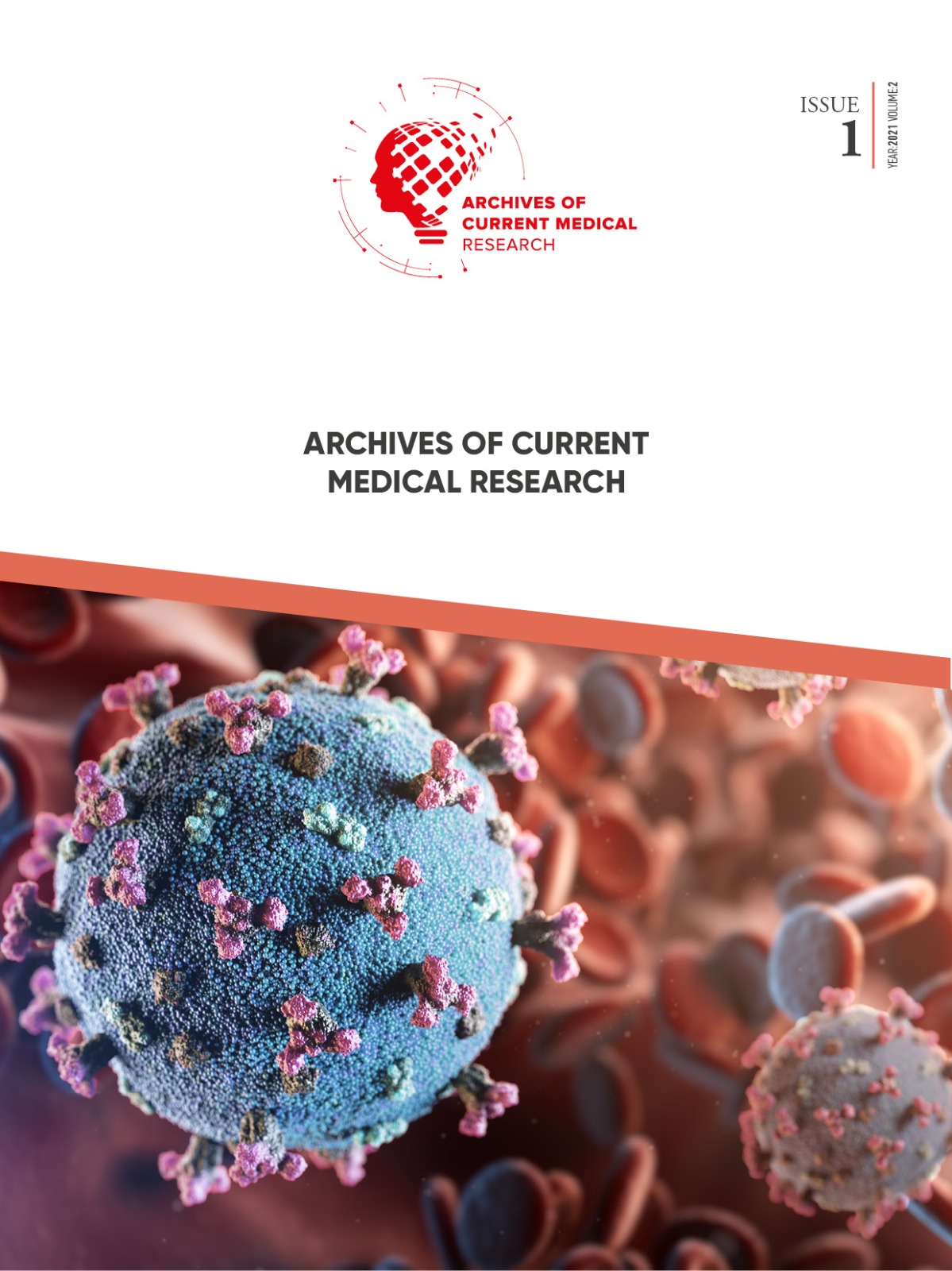 Copyright (c) 2021 Archives of Current Medical Research
This work is licensed under a Creative Commons Attribution-NonCommercial 4.0 International License.
Others can remix, tweak, and build upon your work non-commercially, and although their new works must also acknowledge you and be non-commercial, they don't have to license their derivative works on the same terms.