Intra-articular Methylprednisolone Injection for Advanced Knee Osteoarthritis in Geriatric Patient Population
Keywords:
Knee osteoarthritis, intra-articular injection, corticosteroids, knee arthroplasty, geriatric patients
Abstract
Background: We aimed to investigate the effect of intra-articular methylprednisolone injection on pain and functional outcomes and the number of outpatient clinic admissions in patients with advanced knee osteoarthritis in the geriatric age group.
Method: The files of 78 patients over the age of 65 who were administered intra-articular methylprednisolone injection with the diagnosis of primary gonarthrosis between 2018 and 2020 were analyzed retrospectively.  Age, gender, and affected side of the patients were recorded. The number of outpatient clinic admissions, VAS and Womac scores before and after injection were evaluated statistically.
Results: Of the patients, 18 were male (24.7%) and 55 were female (75.3%). The mean age was 74.95±7.11 years. The values of the patients' WOMAC and VPS scores at the 1st and 3rd months were significantly lower than the pre-injection period. Compared to the number of outpatient visits in the 6-month period before injection, the decrease in the number of outpatient visits in the 6-month period after injection was statistically significant. A strong positive correlation was found between the number of outpatient visits before injection and the first VPS score.
Conclusions: In geriatric patients with advanced-stage osteoarthritis who do not accept total knee arthroplasty, intra-articular methylprednisolone injection may be a feasible method that reduces pain and the number of outpatient visits in the short term.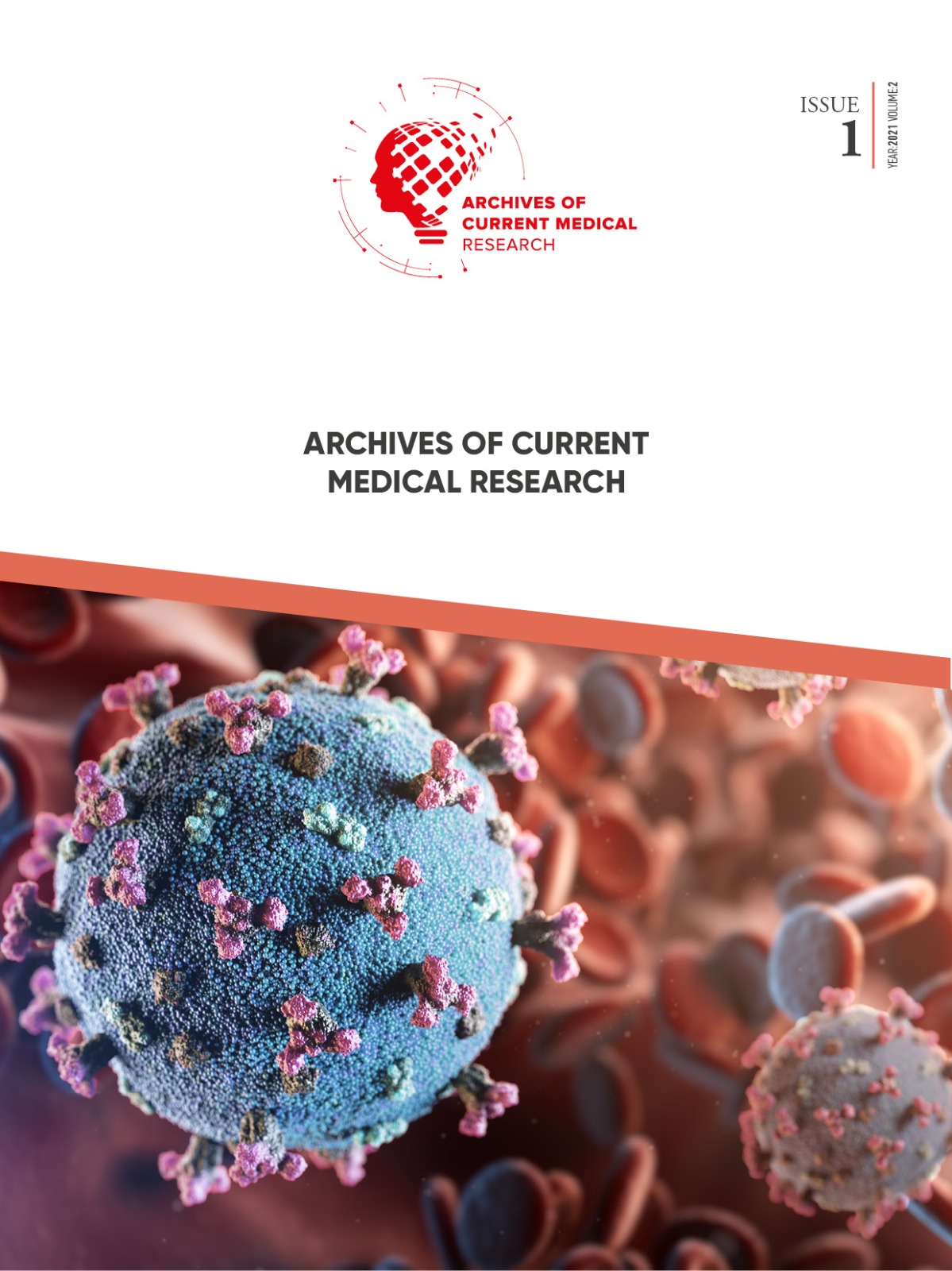 Copyright (c) 2021 Archives of Current Medical Research
This work is licensed under a Creative Commons Attribution-NonCommercial 4.0 International License.
Others can remix, tweak, and build upon your work non-commercially, and although their new works must also acknowledge you and be non-commercial, they don't have to license their derivative works on the same terms.