Are Patients With Diabetes Mellitus at Increased Risk of COVID-19 Infection?
Association Between Diabetes and COVID-19
Keywords:
Diabetes mellitus, coronavirus, COVID-19, prognosis, mortality
Abstract
Background: The aim of this study was to examine the clinical course and outcomes of patients with diabetes mellitus (DM) with coronavirus disease-2019 (COVID-19).
Methods: This retrospective, single-center study included 185 adult patients diagnosed with COVID-19. All patients were separated into 4 groups. Group 1(n=79): patients with no accompanying disease, Group 2 (n=14): patients with only DM, Group 3 (n=31): patients with comorbid disease(s) including DM, Group 4 (n=61): patients with comorbid disease(s) without DM. Data about COVID-19 management and outcome were obtained from the medical records of the patients. COVID-19 was confirmed by real-time polymerase chain reaction (RT-PCR) from throat swab samples. All patients underwent chest x-rays or chest computed tomography.
Results: 185 patients diagnosed with COVID-19 were evaluated. The COVID-19 prognoses of the patients were classified as good, moderate and poor. No statistically significant difference was determined between the groups in terms of COVID-19 prognosis (p>0.05). While the rate of DM patients with a good prognosis was 20.4%, the DM patient rate increased up to 40% among moderate or poor prognosis patients. A statistically significant difference was observed between blood glucose levels and mortality (p: 0.008). Mortality due to COVID-19 pneumonia developed in 15 (8.1%) patients. Mortality increase was mostly encountered in the group with DM and accompanying comorbidities. It was observed that ACEI / ARB use had no effect on mortality.
Conclusions: Although the study results do not show a statistically significant effect of DM on the prognosis of COVID-19 patients, the higher rate of DM patients in the group with poor prognosis suggests that it may affect the severity of COVID-19. These results may be useful for clinicians in the management of DM patients with COVID-19.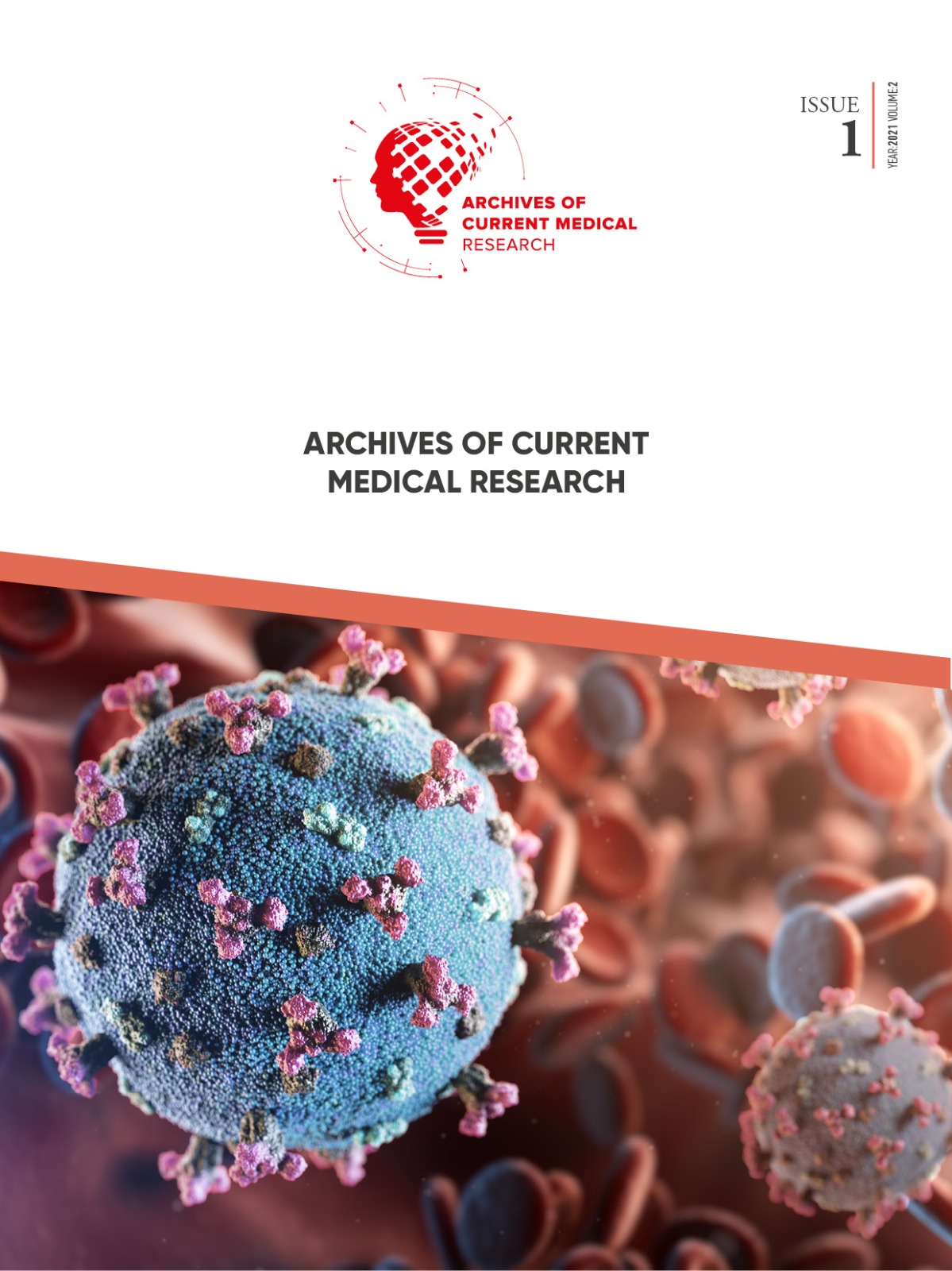 How to Cite
1.
Sözen M, Çölkesen F, Arslan Şevket, Çölkesen F, Karaköse M, Erayman İbrahim, Demirbaş S, Teke T. Are Patients With Diabetes Mellitus at Increased Risk of COVID-19 Infection? Association Between Diabetes and COVID-19. Arch Curr Med Res [Internet]. 2021Jan.29 [cited 2021Aug.1];2(1):38-44. Available from: http://acmronline.org/index.php/acmronline/article/view/28
Copyright (c) 2021 Archives of Current Medical Research
This work is licensed under a Creative Commons Attribution-NonCommercial 4.0 International License.
Others can remix, tweak, and build upon your work non-commercially, and although their new works must also acknowledge you and be non-commercial, they don't have to license their derivative works on the same terms.