Suzuki Frame Results in the Treatment of Comminuted Phalanx Fractures
Keywords:
Proximal interphalangeal joint, fracture, dislocation, dynamic fixation, frame
Abstract
Background: Comminuted fracture of the PIP joint is one of the most challenging fractures to be treated in hand surgery practice. The pins and rubber traction frame is an easy method to perform for these fractures. This study aimed to present the treatment stages of patients who had PIP joint fractures-dislocations with the pins and rubber traction frame and the functional results of patients.
Methods: The results of eight patients with fracture-dislocations of the PIP joint between 2016 and 2019 were retrospectively analyzed. Age and gender of patients, time between trauma and surgery, postoperative follow-up periods, affected area on the joint surface, postoperative complications, range of motion of PIP and DIP joints, affected finger, and the causes of the trauma were recorded.
Results: Five (62.5%) patients were male, and three (37.5%) patients were female in this study. The mean age of the patients was 28.50 ± 3.42 years. The mean range of motion of the PIP joint examined in the postoperative 12th month was 4.88° to 86.25°. In the same period, the mean range of motion of the DIP joint of the patients was 4.38° to 86.25°. We obtained union in all patients. Malunion or nonunion and osteomyelitis were not seen in any patients.
Conclusions: The pins and rubber traction frame is a method that can be used safely and effectively in fractures of the phalanx joints that are difficult, comminuted, and involving the joint.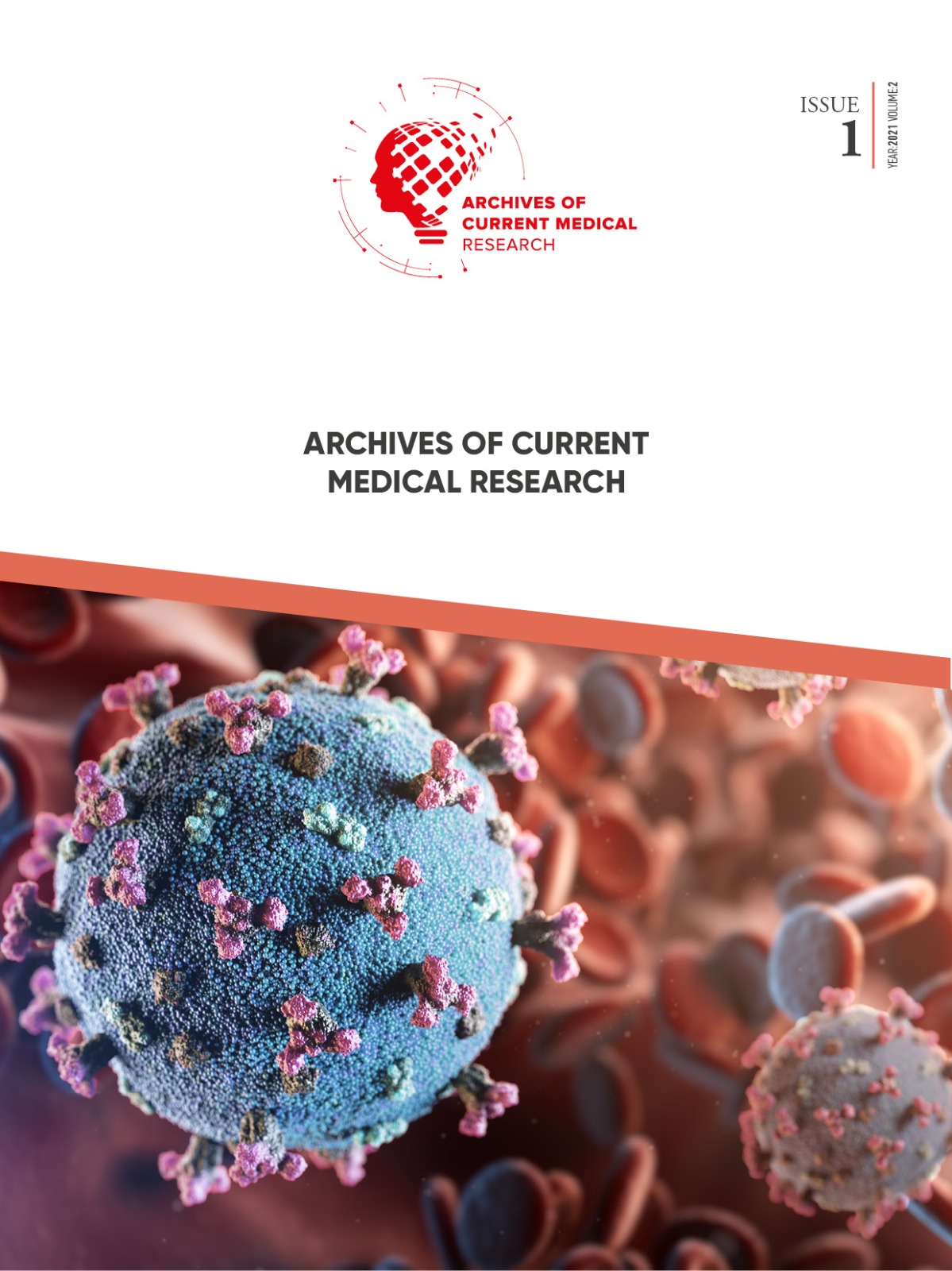 Copyright (c) 2021 Archives of Current Medical Research
This work is licensed under a Creative Commons Attribution-NonCommercial 4.0 International License.
Others can remix, tweak, and build upon your work non-commercially, and although their new works must also acknowledge you and be non-commercial, they don't have to license their derivative works on the same terms.