The Real Life Data for Glecaprevir/Pibrentasvir: A Single-Center Study
Glecaprevir/Pibrentasvir Experience
Keywords:
Chronic hepatitis C, direct-acting antiviral agent, glecaprevir, pibrentasvir
Abstract
Background: Licensing of next-generation direct-acting antiviral agents (DAA) has revolutionized the treatment of Hepatitis C Virus (HCV) infection. These agents are important due to their high virological efficacy, high resistance barrier, short duration of treatment, and rare serious side effects. The purpose of our study was to present real-life data of chronic hepatitis C (CHC) infected patients with genotypes 2 and 3 who were treated with glecaprevir/pibrentasvir regimen.
Methods: Glecaprevir/pibrentasvir treatment was initiated in 127 patients infected with CHC genotype 2 and 3. Patients received glecaprevir/pibrentasvir (100 mg/40 mg) orally in the form of three tablets once a day as per recommendations of the Republic of Turkey, Ministry of Health. In the assessments of patients at the time of diagnosis and following DAA use, virological response criteria HCV-RNA value was <25 IU/ml.
Results: 127 patients were included in the study. The mean age of the patients was 27 ± 6, and 125 patients (98.4%) were male. 118 patients (92.9%) had a history of intravenous drug use, and 78 patients (61.4%) were convicts. 83.6% (n:106) of the patients were genotype 3, 15% (n:19) genotype 2, 0.7% (n:1) genotype 1+3, and 0.7% (n:1) genotype 3+4. The mean liver fibrosis stage was 1.7±0.8 and histological activity index was 7.9±2.7. 99.2% (n:126) of the patients achieved virological response and sustained virological response (SVR)-12, and only 1 patient did not achieve end-of-treatment response and SVR-12.
Conclusion: An effective, well-tolerated, oral and short-term treatment for patients infected with CHC genotypes 2 and 3 is currently possible with glecaprevir/pibrentasvir.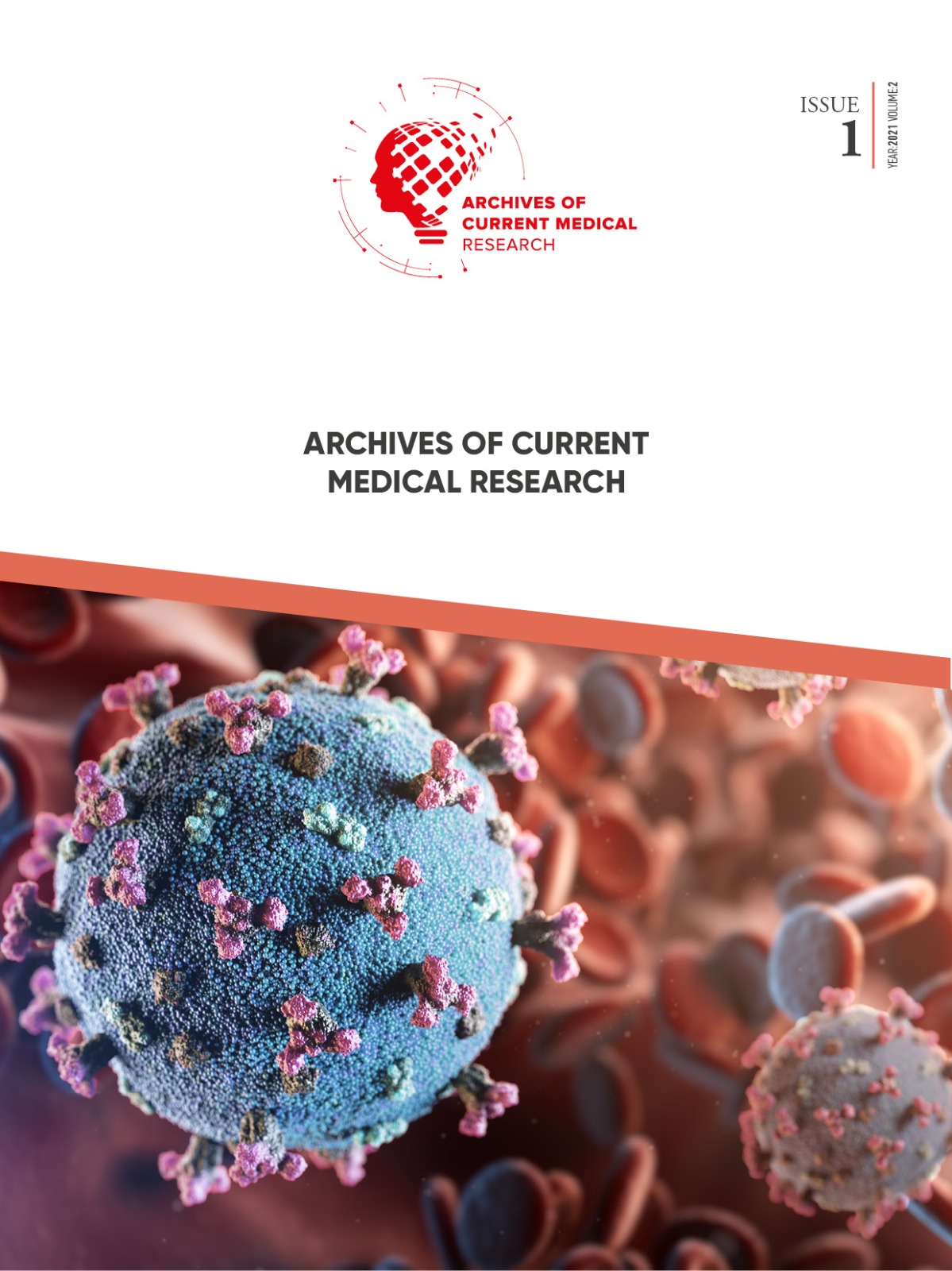 How to Cite
1.
Çölkesen F, Tarakçı A, Kacar F, Eroğlu E, Özdemir Armağan Şule. The Real Life Data for Glecaprevir/Pibrentasvir: A Single-Center Study: Glecaprevir/Pibrentasvir Experience. Arch Curr Med Res [Internet]. 2021Jan.29 [cited 2021Aug.1];2(1):15-8. Available from: http://acmronline.org/index.php/acmronline/article/view/33
Copyright (c) 2021 Archives of Current Medical Research
This work is licensed under a Creative Commons Attribution-NonCommercial 4.0 International License.
Others can remix, tweak, and build upon your work non-commercially, and although their new works must also acknowledge you and be non-commercial, they don't have to license their derivative works on the same terms.