Antioxidant Efficacy of Hypericum Perforatum L. on 7,12-Dimethylbenzanthracene-Applied Rat Tongue Tissues
Keywords:
antioxidants, carcinogen, hypericum
Abstract
Background: Hypericum species have chemopreventive and antioxidant effects which have been described in the past. However, Hypericum perforatum L. extract has not been the subject of any in vivo chemoprevention studies. The purpose of this study was to investigate the effects of H. perforatum L. extract on the oxidant-antioxidant system in 7,12 dimethylbenzantracene applied tongue tissues of rats.
Methods: Thirty male Wistar rats were divided into four groups. Control group: only paraffin, DMBA group: only 7,12-dimethylbenzantracene, HP+DMBA group: 7,12 dimethylbenzantracene and H. perforatum L. extract and HP group: only H. perforatum L. extract application to the oral mucosa. After a 16-week study period, animals were sacrificed and tongue samples were taken. Superoxide dismutase, catalase, glutathione peroxidase enzyme activities, and malondialdehyde and total antioxidant status levels were measured.
Results: HP+DMBA group revealed significant differences with regard to catalase and superoxide dismutase enzymes compared to control, DMBA and HP groups (Catalase: p = 0.019, 0.019, 0.000, respectively; Superoxide dismutase: p = 0.001, 0.012, 0.009, respectively). Parallel to this data, total antioxidant status value in the same group was decreased with regard to other groups. Glutathione peroxidase enzyme activity and malondialdehyde levels did not demonstrate any significant differences among groups.
Conclusions: H. perforatum L. extract did not reveal any significant evidence that indicates an antioxidant effect. Moreover, antioxidant enzymes (catalase and superoxide dismutase) were believed to be suppressed by a by-product of H. perforatum L. and 7,12 dimethylbenzantracene reaction in the HP+DMBA group.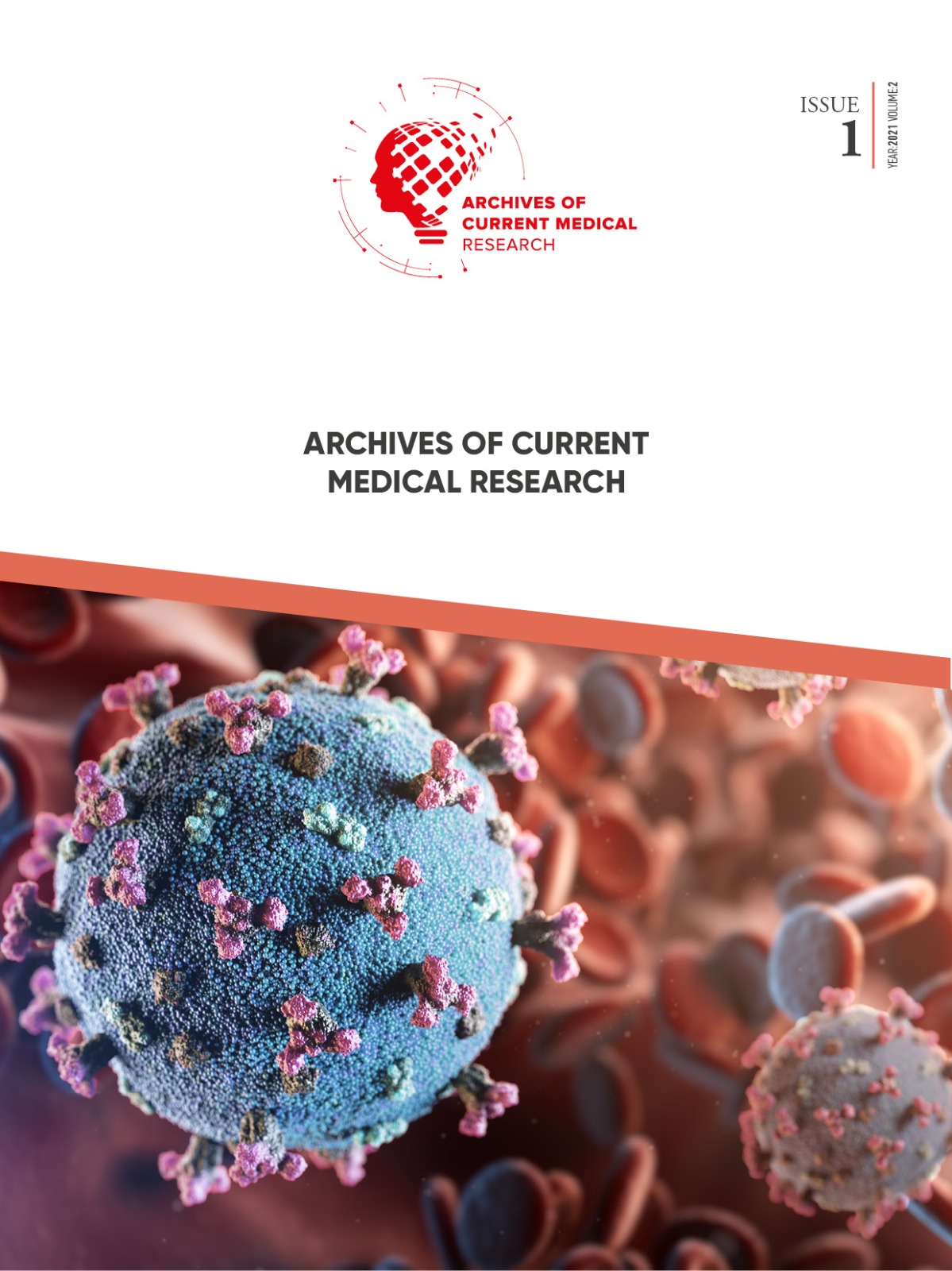 How to Cite
1.
Şengün DN, Demirci G, Karaca İnci R. Antioxidant Efficacy of Hypericum Perforatum L. on 7,12-Dimethylbenzanthracene-Applied Rat Tongue Tissues. Arch Curr Med Res [Internet]. 2021Jan.29 [cited 2021Aug.1];2(1):33-7. Available from: http://acmronline.org/index.php/acmronline/article/view/39
Copyright (c) 2021 Archives of Current Medical Research
This work is licensed under a Creative Commons Attribution-NonCommercial 4.0 International License.
Others can remix, tweak, and build upon your work non-commercially, and although their new works must also acknowledge you and be non-commercial, they don't have to license their derivative works on the same terms.