Renal Epithelioid Angiomyolipoma with Aggresive Progression: A Case Report and Literature Review
Aggresive Progressive Epithelioid Angiomyolipoma
Keywords:
Renal Epithelioid Angiomyolipoma, PEComa, Angiomyolipoma
Abstract
Epithelioid cellular morphology can be seen in clinically benign usual (or classic) angiomyolipoma (AML). Perivascular Epithelioid Cell Tumors (PEComa) are rarely seen as a variant of AML and usually benign in nature; however, they may have unpredictable pathological behavior. Here, we present a case of renal PEComa with malignant clinical progression and compare it with the current literature. A 56-year-old patient with a history of recurrent side pain present for about four months applied to our clinic. A hypodense mass was detected on the upper pole of the left kidney by ultrasonography. Computerized tomography showed an 8x4 cm mass originating from the upper pole of the left kidney and the adrenal gland, and was thought to invade the psoas muscle. The patient underwent a left transperitoneal radical nephrectomy. During the operation, vena cava inferior repair was required due to invasion and performed. Histopathologic examination revealed a PEComa. During the third month follow-up visit, a recurrent mass and lymph node enlargement were detected at the operation site. The mass was excised, and histopathology revealed a PEComa again. Considered as a rare variant of AML, PEComa is a tumor with the potential to exhibit malignant behavior. Although only a limited number of cases of renal PEComa have been reported; diagnosis, treatment, and follow-up are important due to their high potential for malignancy.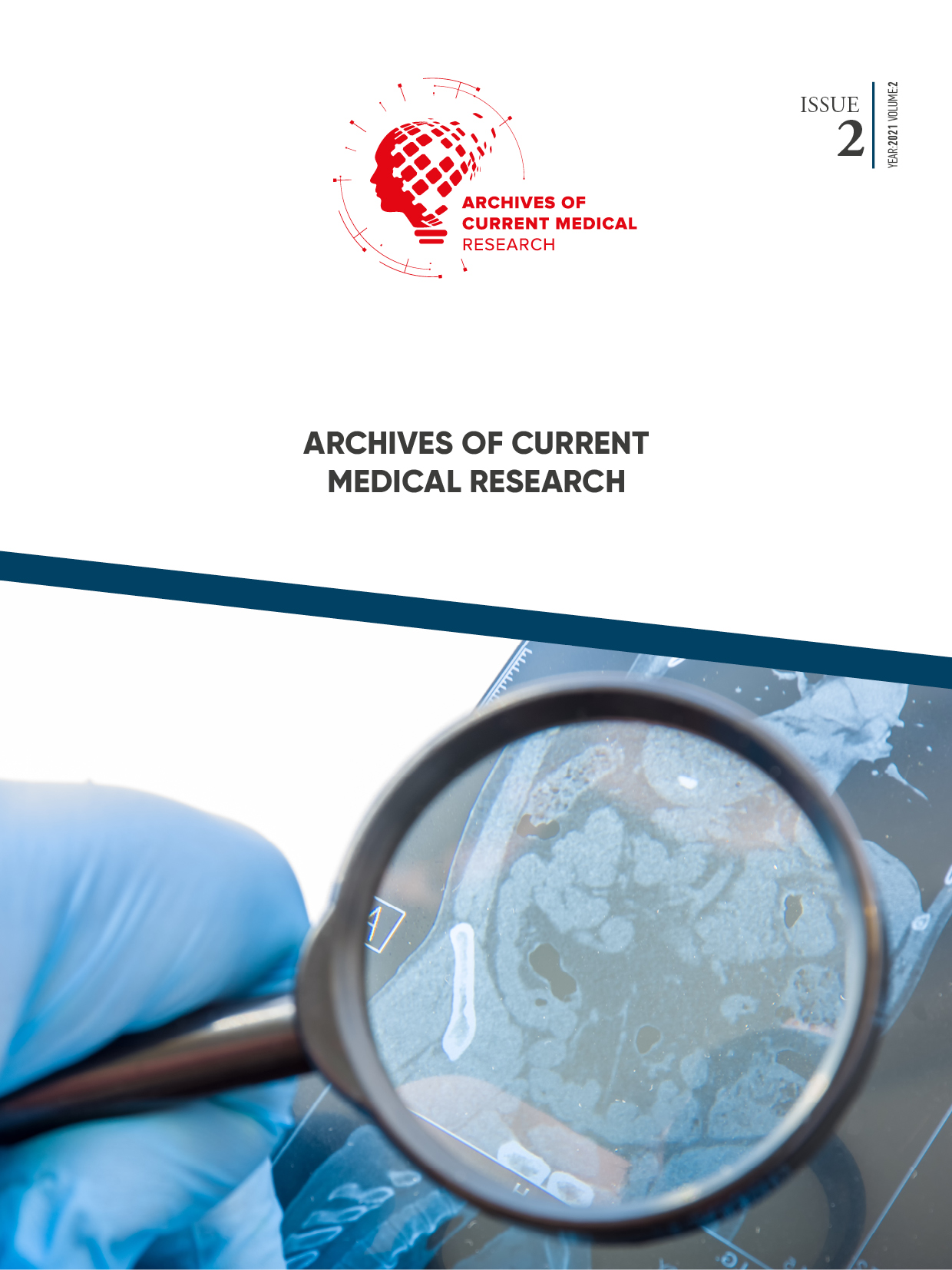 How to Cite
1.
Altıntaş E, Batur AF, Kaynar M, Gül M, Akand M, Göktaş S, Çelik ZE, Kılıç Özcan. Renal Epithelioid Angiomyolipoma with Aggresive Progression: A Case Report and Literature Review: Aggresive Progressive Epithelioid Angiomyolipoma . Arch Curr Med Res [Internet]. 2021May29 [cited 2021Sep.17];2(2):128-31. Available from: http://acmronline.org/index.php/acmronline/article/view/48
Copyright (c) 2021 Archives of Current Medical Research
This work is licensed under a Creative Commons Attribution-NonCommercial 4.0 International License.
Others can remix, tweak, and build upon your work non-commercially, and although their new works must also acknowledge you and be non-commercial, they don't have to license their derivative works on the same terms.