The Influence of Body Mass Index on Lower Extremity Vein Diameters at Different Levels in Healthy Population
Influence of Body Mass Index on Lower Extremity Vein Diameters
Keywords:
Chronic Venous Disease, Risk Factors, Age, Obesity, Lower Extremity, Vein Diameter
Abstract
Background: To investigate changes in the size of the deep and superficial venous systems associated with body mass index (BMI), gender, age, in patients without venous insufficiency including the effects of posture.
Methods: Healthy individuals who had no previous diagnosis of venous insufficiency were evaluated with an ultrasound device with a duplex option. The left and right deep and superficial venous systems were scanned both supine and upright positions by the same two radiologists. All clinical findings, BMI and age were recorded for each subject.
Results: Two-hundred ninety-eight patients were included in the study. The patients' mean age and BMI were 49.94 ±13.19 years (range 19-76), BMI was 24.91±4.0 kg/m² (range 18-38) respectively. The difference between upright and supine positions vein diameters were statistically significant (p<0.01). There were no significant differences between overweight and normal participants in terms of femoral and saphenous vein diameters (p>0.05). The proximal diameter of the great saphenous vein was significantly lower in overweight patients (Table 2). When the patients were analyzed according to BMIs the right femoral vein diameters, the diameters of proximal part and distal two parts of the right great saphenous vein, and left proximal small saphenous vein diameters were significantly higher in patients whose BMI values were between 35-39.99 (obese-class II) (p<0.001).
Conclusions: In conclusion we found both lower limbs' vein diameters were significantly larger in upright position either superficial and deep systems, however the relationship between age and BMI was not significant. Further longitudinal studies are needed to clarify the influence of anatomic variances in subjects with obese healthy veins.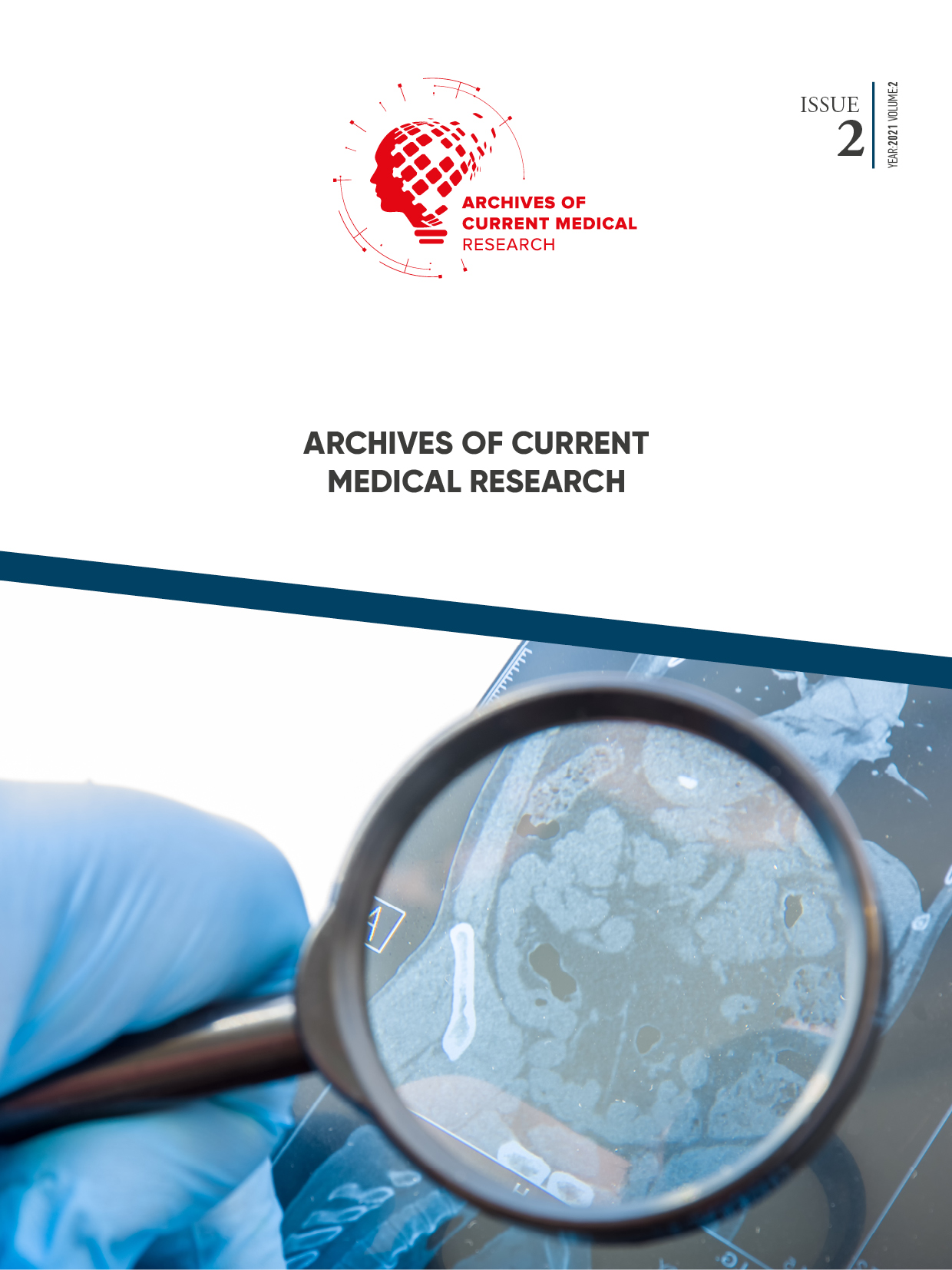 How to Cite
1.
Yıldız I, Gündüz D. The Influence of Body Mass Index on Lower Extremity Vein Diameters at Different Levels in Healthy Population: Influence of Body Mass Index on Lower Extremity Vein Diameters . Arch Curr Med Res [Internet]. 2021May29 [cited 2021Sep.17];2(2):107-14. Available from: http://acmronline.org/index.php/acmronline/article/view/57
Copyright (c) 2021 Archives of Current Medical Research
This work is licensed under a Creative Commons Attribution-NonCommercial 4.0 International License.
Others can remix, tweak, and build upon your work non-commercially, and although their new works must also acknowledge you and be non-commercial, they don't have to license their derivative works on the same terms.