Skin Findings Related with COVID-19, Review of the Current Literature
COVID-19 and dermatology
Keywords:
COVID-19, Skin Symptoms, SARS-CoV2, Pandemic
Abstract
COVID-19 is an acute respiratory infection that is caused by SARS-coV2 and it was declared a pandemic by the World Health Organization in March 2020. Many different skin manifestations such as urticarial lesions, maculovesicular lesions, papulovesicular lesions, MIS-C lesions, purpuric / petechial lesions, livedoid lesions, and thrombotic-ischemic lesions have been described in this infection. Thus, timely and accurate identification of skin findings might be beneficial in terms of early diagnosis. In addition, the type of lesion gives information about prognosis in some cases. The exact mechanism for the formation of skin lesions is not known, but the immune system activation, the direct cytopathic effect of the virus, the microvascular damage, hypercoagulopathy and complement activation are factors that are thought to play a role in the pathogenesis. Further studies are required in order to systematize the skin findings seen in COVID-19 and to reveal their mechanisms. Furthermore, the COVID-19 pandemic has also induced various skin complications such as pressure sores, dry skin, dermatitis, and contact urticaria due to the use of personal protective equipment (PPE). Besides, the use of PPE might cause exacerbation of skin diseases such as acne, rosacea, seborrheic dermatitis, atopic dermatitis.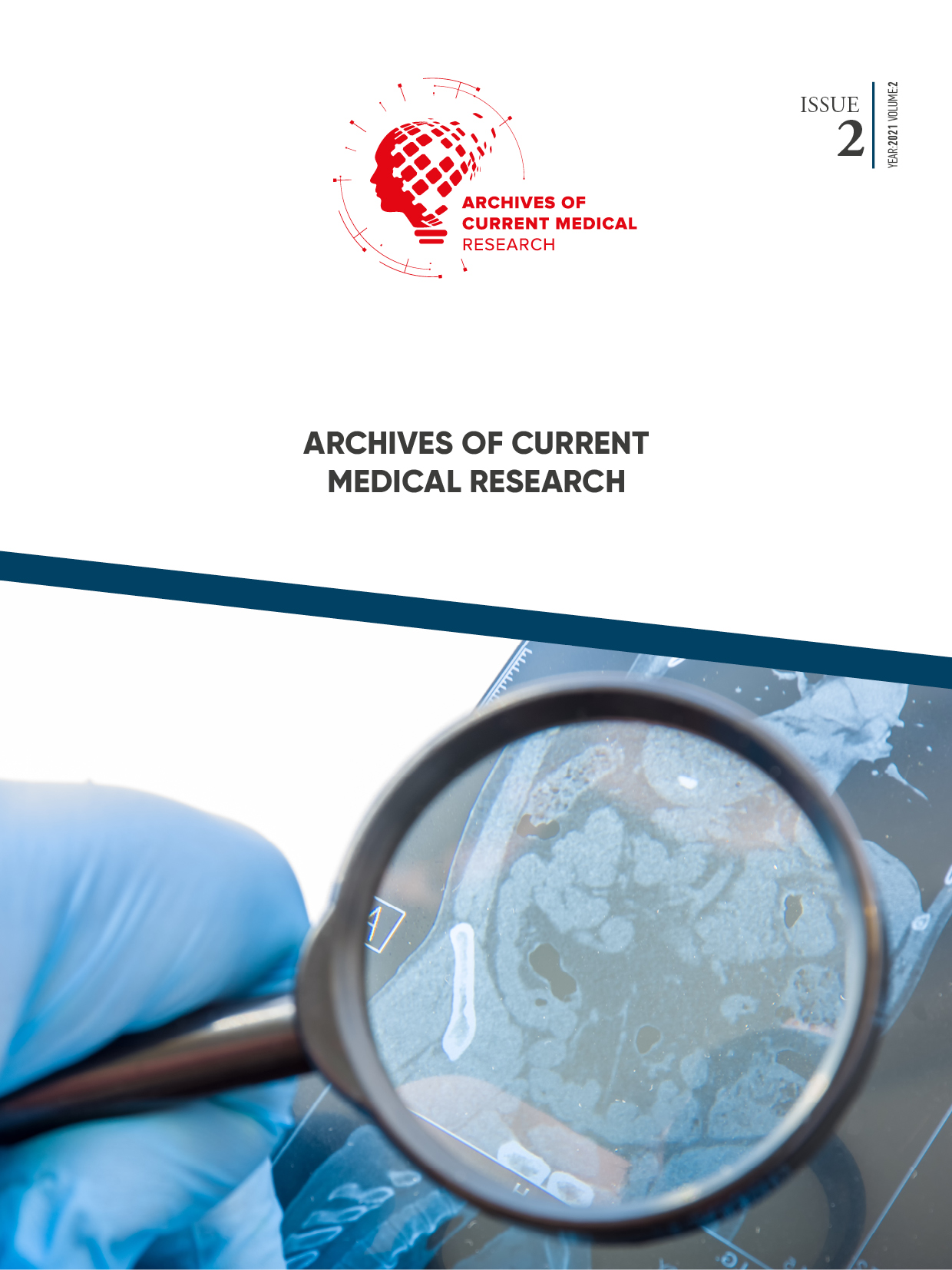 How to Cite
1.
Ünlü Açıkel S, Aktaş A. Skin Findings Related with COVID-19, Review of the Current Literature: COVID-19 and dermatology. Arch Curr Med Res [Internet]. 2021May29 [cited 2021Sep.17];2(2):69-7. Available from: http://acmronline.org/index.php/acmronline/article/view/59
Copyright (c) 2021 Archives of Current Medical Research
This work is licensed under a Creative Commons Attribution-NonCommercial 4.0 International License.
Others can remix, tweak, and build upon your work non-commercially, and although their new works must also acknowledge you and be non-commercial, they don't have to license their derivative works on the same terms.