Clinical and Functional Outcomes of Using Double-Row Transosseous Fixation Material in Advanced Age Treatment of Rotator Cuff Tears
Treatment of Rotator Cuff Tears
Keywords:
Rotator Cuff Rupture, Advanced Age, Mini-Open, Transosseous Fixation, Arthroscopy
Abstract
Background: Rotator cuff tears are the most common cause of shoulder pain in the elderly. Various techniques have been used in the treatment of rotator cuff tears. This study discusses the clinical and functional outcomes in patients in whom rotator cuff tears have been repaired using double-row transosseous fixation material.
Methods: The study is carried out on 37 elderly patients who underwent mini-open arthroscopy-supported transosseous repair between February 2017 - March 2019. Age and gender of the patients as well as the tear development mechanism, tear grade, fatty degeneration grade, acromion type, and the University of California - Los Angeles (UCLA) Shoulder Scale and Constant-Murley functional and clinical scores (CMS) before and six months after the surgery were recorded.
Results: Mean patient age was 61.19±6.74 (range: 52-76). 17 (45.9%) were female, and 20 (54.1%) were male. The mean preoperative CMS score was 37.68±8.64, and the mean UCLA score was 14.19±8.64. Mean postoperative CMS and UCLA scores were 76.84±9.57 and 28.14±3.02, respectively. Preoperative and postoperative CMS and UCLA scores were statistically significantly different (p<0.001).
Conclusions: Arthroscopy-aided transosseous method using Sharc-FT instrument both prevents open surgery complications and results in lower infection rates and less muscular power loss. Considering both its functional and clinical outcomes, Sharc-FT is a utilizable instrument.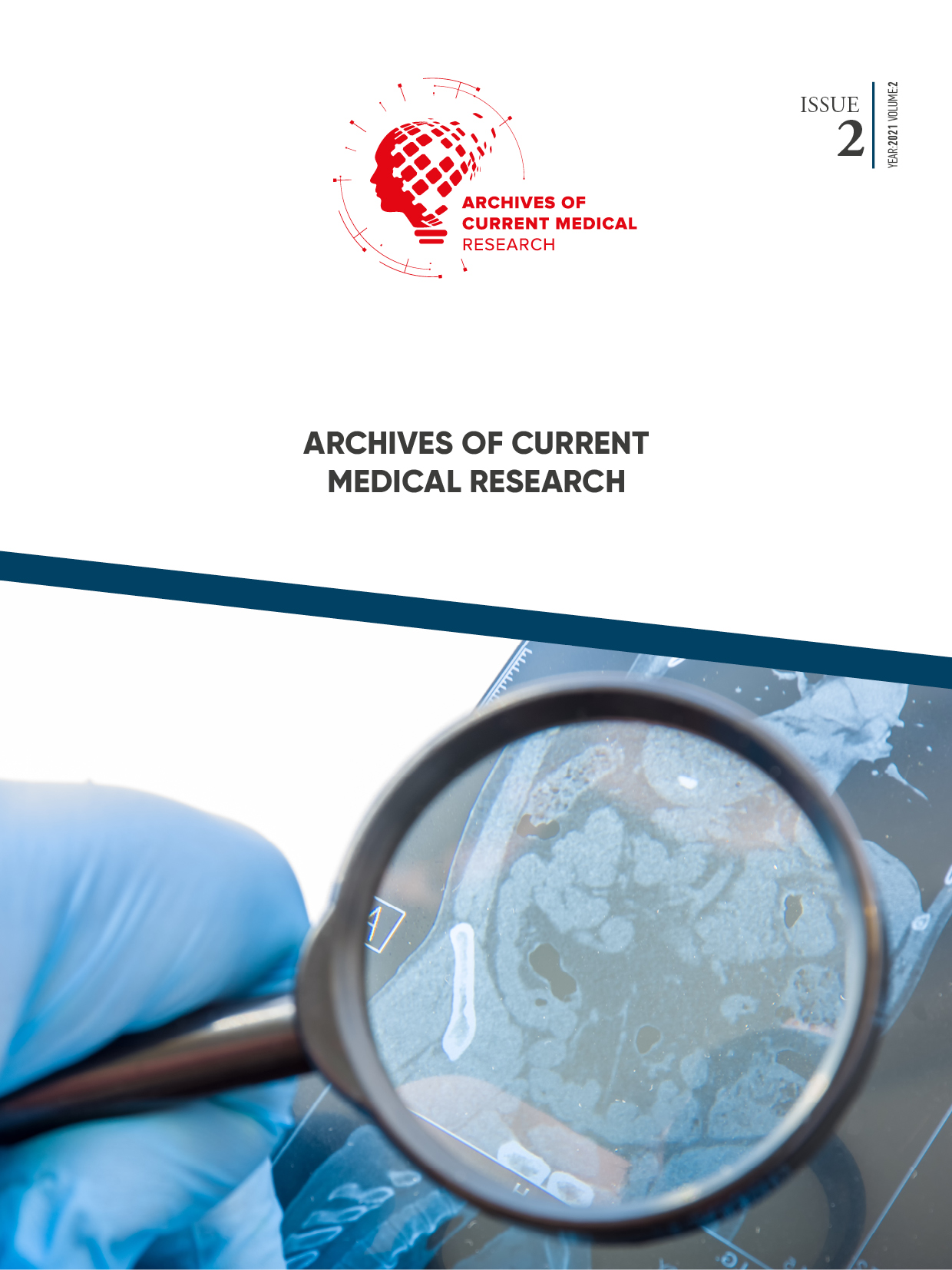 How to Cite
1.
TURGUT MC, Toy S, KÖSE M, Engin M Çağatay. Clinical and Functional Outcomes of Using Double-Row Transosseous Fixation Material in Advanced Age Treatment of Rotator Cuff Tears: Treatment of Rotator Cuff Tears . Arch Curr Med Res [Internet]. 2021May29 [cited 2021Sep.17];2(2):121-7. Available from: http://acmronline.org/index.php/acmronline/article/view/61
Copyright (c) 2021 Archives of Current Medical Research
This work is licensed under a Creative Commons Attribution-NonCommercial 4.0 International License.
Others can remix, tweak, and build upon your work non-commercially, and although their new works must also acknowledge you and be non-commercial, they don't have to license their derivative works on the same terms.