Analyzing Electrocardiography Abnormalities in COVID-19 Patients Admitting to Emergency Department
Keywords:
COVID-19, Electrocardiogram, Comorbidity, Emergency Department
Abstract
Covid-19 pandemic, which appeared at the end of 2019 as a result of the SARS-CoV-2 virus in Wuhan, China, still remains as a very important global public healthcare problem. The disease can progress severely in people with advanced age and comorbid disease.
In our study, the mean age of 502 patients detected to be COVID-19 positive admitted to Emergency Department was 50.45±19.14 years. The male population was 57.17% in the present study, and the most common symptoms were weakness 51.00%, cough 50.60%, and fever 42.03%, respectively. The three most common comorbidities were Hypertension 127 (25.30%), cardiovascular disease 112 (22.31%), Diabetes Mellitus 109 (21.71%). Electrocardiogram (ECG) performed in the Emergency Department yielded most sinus tachycardia 30.08%, Left Ventricular Hypertrophy (LVH) 5.38%, Ventricular Extra Systole (VES) 4.18%, and 1 of our 3 ST-elevated MI patients died in the emergency department.
Considering the intense distribution of ACE2, which is the connecting point of SARS-CoV-2, in cardiomyocytes, Emergency Medicine employees should be able to monitor the changes in ECG and see the problems by evaluating other diagnostic procedures when necessary. As a result, we believe that our initial ECG recommendation is that cardiac monitoring will play an important role in treatment planning.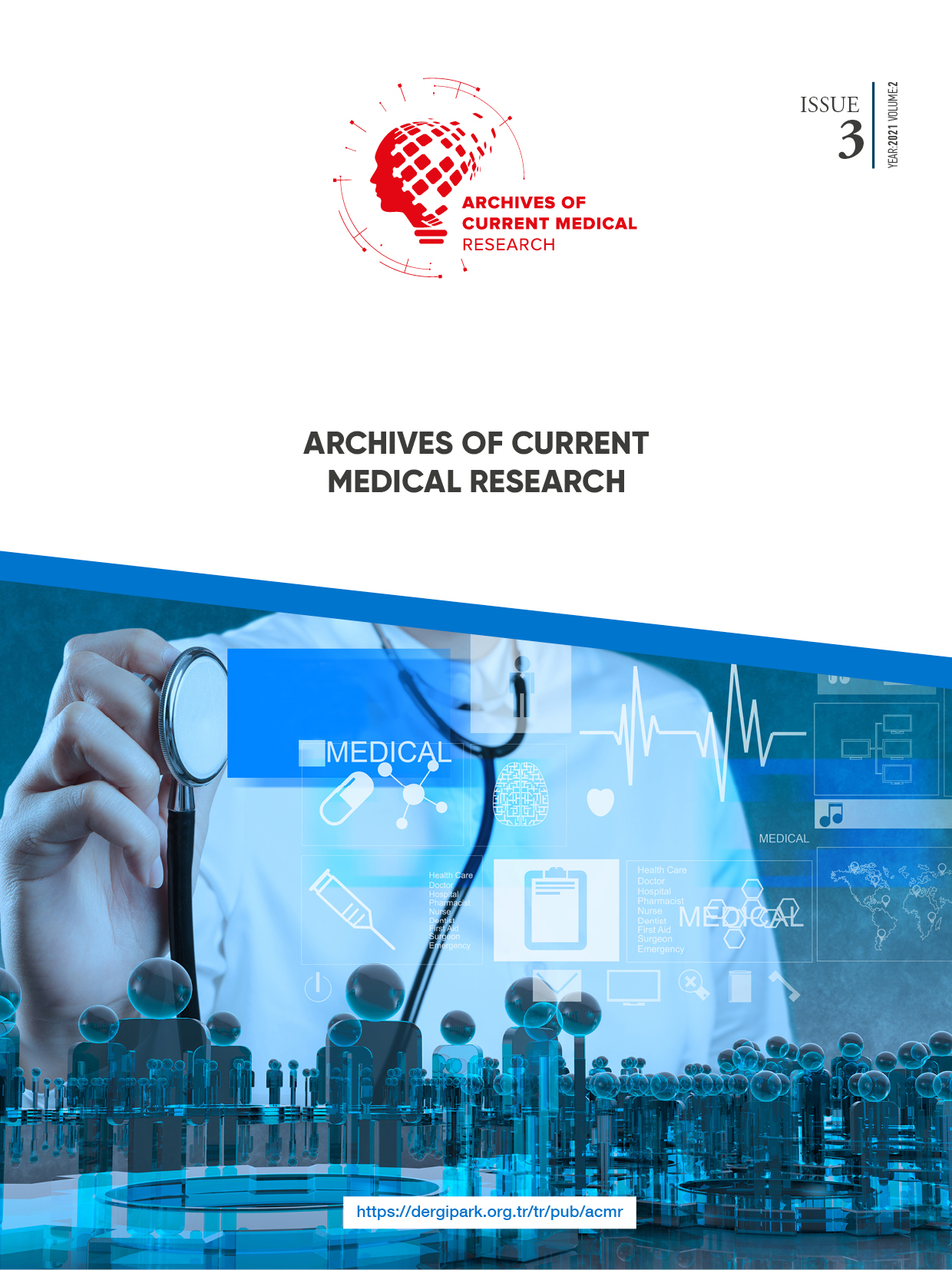 How to Cite
1.
Tümer M, Erdem AB, Oğuztürk H, Gürü S, Kurtoğlu Çelik G, Kayipmaz A. Analyzing Electrocardiography Abnormalities in COVID-19 Patients Admitting to Emergency Department. Arch Curr Med Res [Internet]. 2021Sep.27 [cited 2021Oct.28];2(3):193-7. Available from: https://acmronline.org/index.php/acmronline/article/view/80
Copyright (c) 2021 Archives of Current Medical Research
This work is licensed under a Creative Commons Attribution-NonCommercial 4.0 International License.
Others can remix, tweak, and build upon your work non-commercially, and although their new works must also acknowledge you and be non-commercial, they don't have to license their derivative works on the same terms.