Emergency Major Surgery in Thoracic Trauma: Timing and Decision Process
Keywords:
Thoracic Trauma, Emergency Surgery, Prognostic Factors.
Abstract
Background: Surgery is required in 10-15% of patients with thoracic injuries. Surgery performed within the first few hours of the
injury is considered as an emergency surgery. The aim of study is to share our experiences with emergency surgical approaches
in thoracic trauma.
Methods: Our study was carried out between June 2012-June 2020, by retrospective analysis of cases who were evaluated for
thoracic trauma in the emergency department and who underwent emergency surgery.
Results: There were 5784 patients who requested for thoracic surgery consultation due to thoracic trauma. Of these cases, 1317
(22.8%) were patients who were evaluated in the emergency service due to isolated thoracic trauma. There were 18 patients (1.3%) who underwent emergency surgery for isolated thoracic trauma. Glasgow score was higher in the group that was discharged after recovery among all groups; and this was statistically significant (p= 0.045). It was statistically significant that intubation and low modified trauma scores were a poor prognostic factor (respectively p= 0.035, p=0,025).
Conclusions: Tube thoracostomy is sufficient for most of the thoracic traumas. After emergency evaluation, fast and correct
decision in the appropriate surgical indication significantly reduces mortality.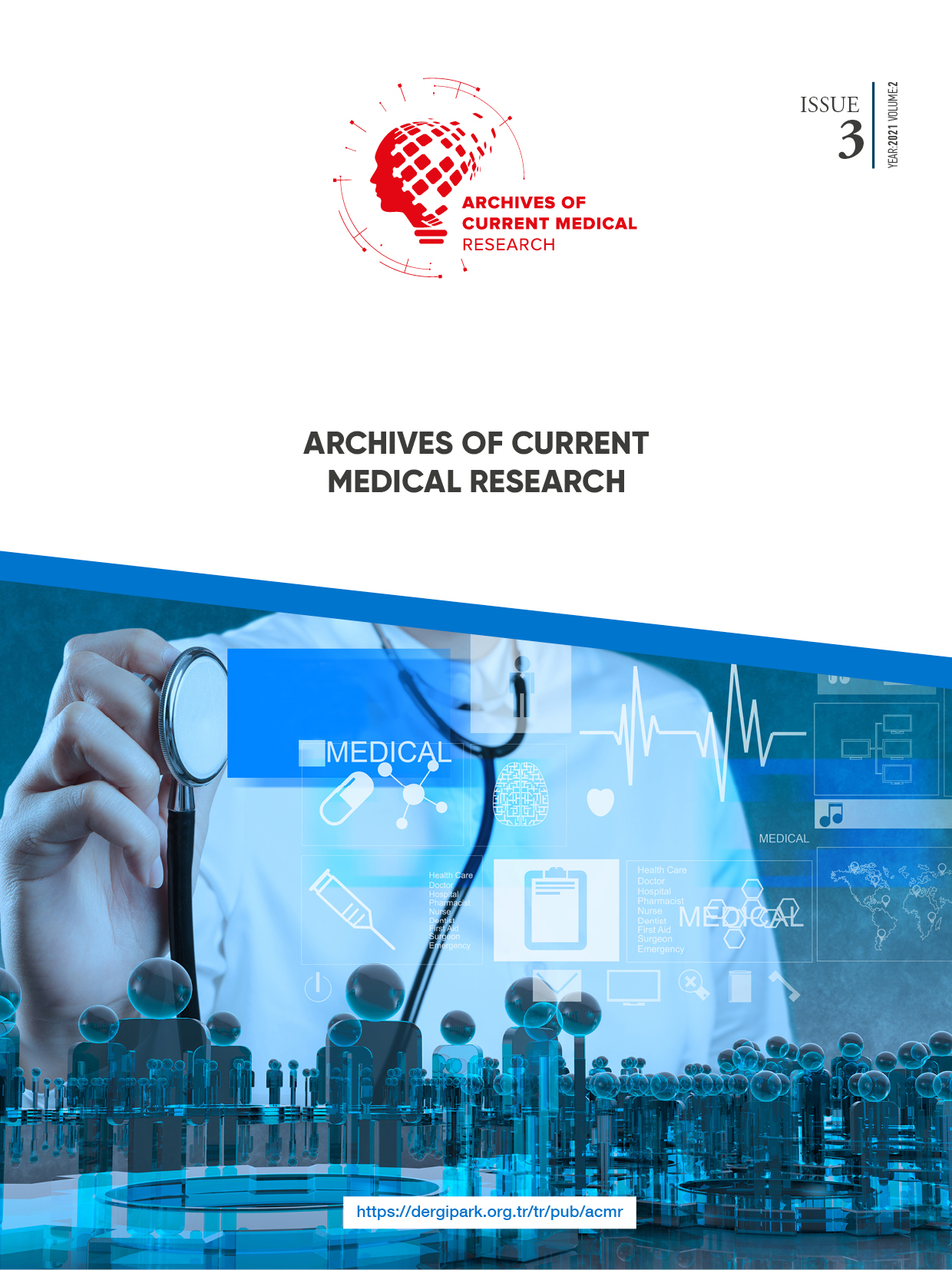 How to Cite
1.
İnan K, Çınar E, Yıldız Özgür Ömer. Emergency Major Surgery in Thoracic Trauma: Timing and Decision Process. Arch Curr Med Res [Internet]. 2021Sep.27 [cited 2021Oct.28];2(3):204-11. Available from: https://acmronline.org/index.php/acmronline/article/view/85
Copyright (c) 2021 Archives of Current Medical Research
This work is licensed under a Creative Commons Attribution-NonCommercial 4.0 International License.
Others can remix, tweak, and build upon your work non-commercially, and although their new works must also acknowledge you and be non-commercial, they don't have to license their derivative works on the same terms.